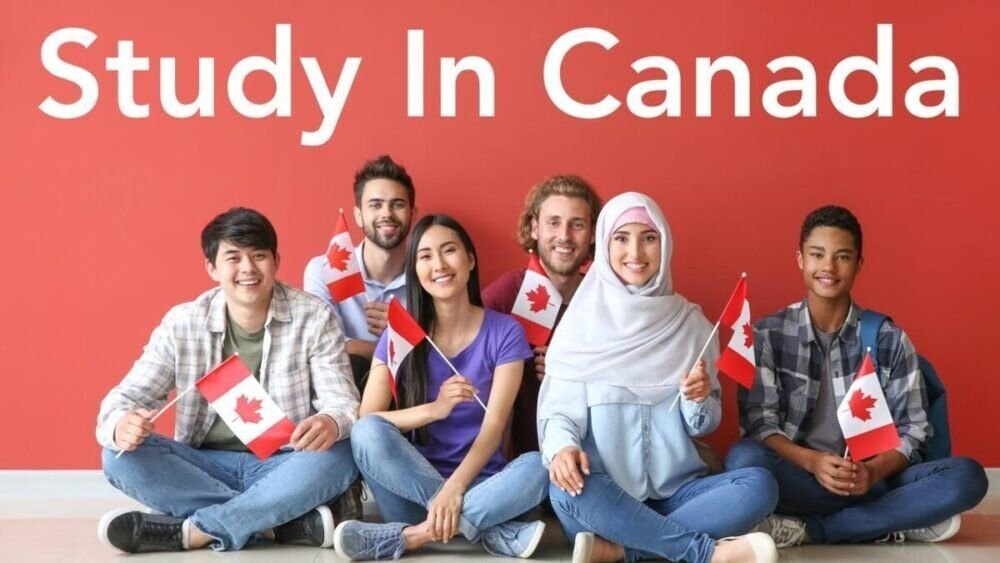 Studying in Canada as an international student can be a thrilling and life-changing experience. But before you pack your bags and jet off to the Great White North, you must know how to study in Canada as an international student. Here's a comprehensive guide that will help you get started! In this article, we'll go over everything from how to choose the right school and program to meet admission requirements and get a visa.
The first step to studying in Canada is researching and choosing your desired program and institution. Take your time to explore different universities and colleges in Canada and find out which program aligns with your academic and career goals. Once you've found the perfect fit, check the admission requirements for your program and institution.
Consider the school's reputation and ranking.
Choose a school that has a good reputation for international students.
Consider the program and city that you want to study in.
2. Meet the admission requirements
Once you've chosen your desired program and institution, it's time to apply for admission. Submit your application for admission on time and ensure you provide all the required documentation. Follow up with the institution to confirm the status of your application.
Grade 12 academic requirement: You must complete at least five academic courses in English (30 credits), including one course in English literature and composition or equivalent. If you have done Advanced Placement (AP) or International Baccalaureate (IB) coursework, this can count toward your 30 credits.
Minimum English language proficiency requirement: To be eligible for admission to an undergraduate program at UBC Vancouver, you must meet our minimum English language proficiency standard on either the internet-based Test of English as a Foreign Language (TOEFL) or on paper-based TOEFL with a score of 550 or better on the paper-delivered test; no minimum score required for iBT TOEFL. For more information about these exams and other ways to demonstrate your ability in writing skills relevant to studying at UBC.
Financial requirements: You need proof that you have enough money with which to pay tuition fees, books and supplies fees, as well as living expenses while studying in Canada
Academic requirements are based on the program of study and the institute. 
3. Choose your accommodation in Canada
Choosing suitable accommodation in Canada as an international student can be a daunting task. However, with careful planning and research, you can find the perfect home away from home. Here are some accommodation options to consider:
On-Campus Housing: Many universities and colleges in Canada offer on-campus housing options for their students. These residences are often furnished and provide a convenient location for classes, campus resources, and activities.
Homestays: A homestay is an arrangement where an international student lives with a Canadian family. This option can provide an excellent opportunity to learn about Canadian culture and practice English language skills.
Off-Campus Housing: Off-campus housing options include apartments, shared accommodations, and room rentals. These options can be more affordable and provide greater flexibility regarding location and amenities.
Temporary Accommodation: If you need a place to stay for a short period, consider temporary accommodation such as hotels or hostels. These options can be more expensive but provide a comfortable place to stay while you search for more permanent housing.
Consider location, cost, safety, and amenities when choosing your accommodation. Research your options and read reviews from other students to make an informed decision. Don't be afraid to ask questions and seek advice from the institution's international student services office. With the proper preparation and mindset, you'll be well on your way to finding the perfect accommodation in Canada!
You must apply for a study permit to study in Canada. You can use different visa types depending on your situation and course of study. The type of visa issued depends on the length of your program and where you will be studying. In some cases, dependents such as spouses may also be eligible for a visa if they plan to accompany their spouse while living there.
In most cases, it takes approximately Three weeks from receiving all documents until an application is processed by Citizenship and Immigration Canada (CIC). However, this period can vary depending on whether or not there are any issues with your application or supporting documents required by CIC officials.
Establishing a budget is essential for anyone studying in Canada. You need to know how much you will be spending on rent, food, transportation, and other costs that may come up during your time here.
If you have never been to Canada before, then it would be good for you to find out what the average cost of living is in your area/city before coming over. This way, you can adjust your expectations accordingly and not get caught off guard by huge bills at the end of every month.
When it comes to saving money while studying in Canada, there are many ways that students do this, such as: renting rather than buying a house or apartment, sharing with roommates, cooking their meals instead of eating out often (although this doesn't always work out so well); shopping at thrift stores instead of regular retail shops like Walmart or Shoppers Drug Marts etc.
Look for ways to save: As an international student, you may be eligible for discounts on specific expenses, such as public transportation or student rates at local attractions. Take advantage of any cost-saving opportunities that are available to you.
6. Register with your school's international student office (if they have one)
Your school may have an international student office. The staff there can help you with many different things, such as:
Getting connected with other international students
Finding housing and roommate(s)
Learning about Canadian culture and customs
If your school has an international student office, you should register with them. You will meet people going through similar situations to yours, find out how to get around town and improve your English communication skills (if needed). You can also ask them for recommendations on documents required for registration at another university or college in Canada.
7. Get your health insurance and social insurance number (SIN)
Health insurance is mandatory in Canada, so this should be taken care of long before you arrive. Your health plan will cover most medical expenses for some time after you move to the country, but you'll need to buy supplemental coverage if you want to continue having full range after that time runs out. You can apply online at canada.ca
The SIN is a nine-digit number required by law when working in Canada. This can be obtained through Service Canada or by visiting an authorized employer such as BCIT.
8. Open a bank account in Canada and transfer funds if needed
When it comes to transferring funds, banks are your best option. They typically have low or no fees; you can use them to send and receive money anytime. Some banks will even let you transfer funds from your home country's bank account directly into your Canadian bank account, making it easy to pay for all your expenses once you arrive in Canada.
However, if opening a new account is too much of a hassle, other options exist: peer-to-peer payment services such as PayPal or E-transfer allow people worldwide to transfer money more efficiently than ever before. These services are free for most users and require only an email address or phone number as an identifier—no need for an elaborate legal name change!
9. Bring the proper documents with you
International students planning to study in Canada must have certain documents to enter the country and enroll in a Canadian educational institution. Here are the essential documents you need to prepare:
You'll need a passport, visa and health insurance card. If you haven't got one yet, learn how to apply for a Canadian student visa. You might also need some other documents depending on your situation:
Your social insurance number (SIN) – if you already have one from working in Canada, bring it with you; otherwise, apply for one before leaving home
Passport: A valid passport is a must for any international student who plans to study in Canada. It is essential to ensure that the passport will not expire during the student's stay in Canada. A passport is also required when applying for a study permit.
Study Permit: A study permit is required for all international students who want to study in Canada. This document allows foreign nationals to study at designated learning institutions (DLIs) in Canada.
Letter of Acceptance: A letter of acceptance is a document issued by a DLI indicating that an international student has been accepted for a program of study. It is required when applying for a study permit and may also be required when entering Canada.
Proof of Financial Support: International students must show evidence that they have enough funds to support their studies and living expenses in Canada. This can include bank statements, scholarship letters, and proof of employment.
English Language Proficiency Test Results: International students whose first language is not English may be required to provide proof of English language proficiency through recognized tests such as TOEFL, IELTS or Cambridge Assessment English.
Health Insurance: International students must have health insurance while studying in Canada. The specific health insurance requirements may vary depending on the province or territory the student will learn.
International students should check with their Canadian educational institution and the Canadian embassy or consulate in their home country for the specific requirements and procedures for obtaining the necessary documents. Proper documentation is crucial for a smooth and hassle-free journey to Canada, and it is essential to ensure that all required documents are in order before leaving for Canada.
Conclusion
We hope you've found this guide helpful and are excited to start your journey to Canada! It can be daunting to plan everything, but we're here for you every step of the way. If you have any questions or concerns, please don't hesitate to reach out. We want to make studying abroad as easy and stress-free as possible so that all our international students get the most out of their time here in Canada.